Home
Editorial
News
Michael Stock
Venues
Folk Clubs
Stores
Services
Links
Musicians
Newsletter
Message Board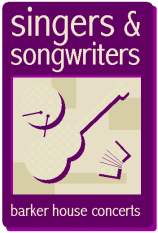 Copyright © 2002 Florida Music
[All rights reserved]

Florida Music Message Board
YOUR Music in Movies, TV and More!
Posted by: TNT Music Licensing
YOUR Music in Movies, TV and More!

TNT Music gives you the opportunity to have your music reviewed by Film Producers, Advertising Agencies, Directors and Multimedia Producers. With membership you will have the opportunity to make money from the licensing of your songs which means having your songs placed into movies, commercials, television and more.

TNT Music is a Division of International Marketing Group´s Commercial Music Department.

Follow the link...
http://trax.to/tnt

Contact: tnt_music@mail.com

NOTE: Reply to this message through our webpage or e-mail only!!!
[See Original Post]
[Post Follow-up]
[New Message]
[See List]
Follow-ups:

YOUR Music in Movies, TV and More! &nbsp[This Message]





<Go back>
Florida Music is not responsible for the content of the messages published here