Home
Editorial
News
Michael Stock
Venues
Folk Clubs
Stores
Services
Links
Musicians
Newsletter
Message Board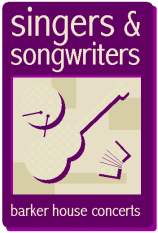 Copyright © 2002 Florida Music
[All rights reserved]

Disclaimer
The Trademarks and logos displayed on Floridamusic.org are the property of Floridamusic.org. All rights are reserved.

On occassions Floridamusic.org is a distributor and not a publisher of Content supplied by third parties and Users. On these occassions when Floridamusic.org is a distributor, Floridamusic.org does not have editorial control over such content. When Floridamusic.org is a distributor of information, it does not guarantee the accuracy, completeness, or usefulness of any content. On other occassions Floridamusic.org is publisher of its own opinion and in those instances Floridamusic.org merely states the opinion of its directors, employees or authorized agents.

Disclaimer and Limitation of Liability.
All content, products and services of FloridaMusic.org or obtained from a website to which Floridamusic.org is linked, are provided to you on an "As Is" and "As Available" basis without warranty of any kind either express or implied including but not limited to, the implied warranties of fitness for a particular purposed, title, non-infringement, security or accuracy. It is the responsibility of the user to evaluate the accuracy, completeness or usefulness of any opinion, advice or other content available throuhg Floridamusic.org.

YOU AGREE THAT FLORIDAMUSIC.ORG AND ANY OF ITS RESPECTIVE OFFICERS, DIRECTORS, EMPLOYEES OR AGENTS WILL NOT BE LIABLE, WHETHER IN CONTRACT, TORT, STRICT LIABILITY OR OTHERWISE, FOR ANY DIRECT, INDIRECT, PUNITIVE, SPECIAL,CONSEQUENTIAL, INCIDENTAL OR INDIRECT DAMAGES (INCLUDING WITHOUT LIMITATION LOST PROFITS, COSTS OF PROCURING SUBSTITUTE SERVICE OR LOST OPPORTUNITY) ARISING OUT OF OR IN CONNECTION WITH THE USE OF FLORIDAMUSIC.ORG OR A LINKED SITE, OR WITH THE DELAY OR INABILITY TO USE FLORIDAMUSIC.ORG OR A LINKED SITE, EVEN IF FLORIDAMUSIC.ORG IS MADE AWARE OF THE POSSIBLITY OF SUCH DAMAGES. THIS LIMITATION ON LIABILITY INCLUDES, BUT IS NOT LIMITED TO, THE TRANSMISSION OF ANY VIRUSES WHICH MAY INFECT A USER'S EQUIPMENT, FAILURE OF MECHANICAL OR ELECTRONIC EQUIPMENT OR COMMUNICATION LINES, TELEPHONE OR OTHER INTERCONNECT PROBLEMS, UNAUTHORIZED ACCESS YOUR INTERNET SERVICE PROVIDER, THEFT, OPERATIVE ERRORS, STRICKES OR OTHER LABOR PROBLEMS OR ANY FORCE MAJEURE EVENT.